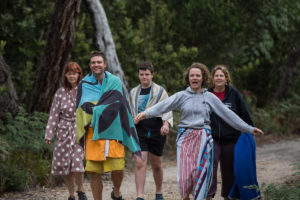 Our volunteer leaders (all with Working with Children Checks) tend to be as diverse a group as the campers.
Many leaders have developed their skills and knowledge through participation as campers in previous camp programs.
Some leaders have additional skills and qualifications in teaching, outdoor education and social welfare. All our leaders give their time to provide memorable camp experiences, acting as role models and helping to enhance the self-esteem of participants.