What Happens On Camp?
Icthus Summer camps are 10 days of sun, swimming, laughing, exploring, learning, making new friends and hanging out with old ones. You get to go to beautiful places, hang out the side of sail boats, sleep under the stars, speed down rapids in canoes, and swim every day.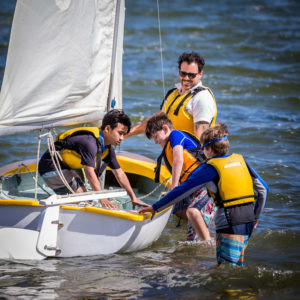 Camps are open to two age groups. Junior Camp is for 12-14yr olds, and Senior camp is for 15-17yr olds. There are run separately, both in January and both running for 10 days. Camps are run and supervised by volunteer leaders, many of whom are ex-campers and do it because they love it.
Camp is based on a beautiful campsite on the Banksia Peninsula in Gippsland, Victoria. The site has lake beach frontage, which is great for swimming and sailing, and is a short walk away from a more protected swimming and canoeing spot. Campers stay in small cabins set amongst the natural bush site. The campsite's "Main Hut" is where a lot of the action happens, a large recreation room with a beautiful deck out the front for watching pelicans cruise by on Lake Victoria.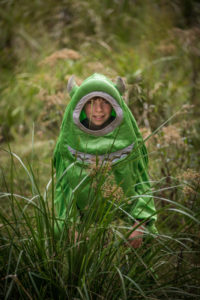 Although the campsite is beautiful, much of the time on camp is spent out in the surrounding areas, which are just as exciting. The 10 day program revolves around outdoor expedition activities, specifically sailing, canoeing and hiking. Initially campers learn necessary skills in camp, then head off into the wild in smaller groups with a number of leaders. These overnight expeditions are the best thing about Icthus- groups can sail across the Gippsland lakes in search of new shores, negotiate the rushing waters of the Tambo and Mitchell rivers and trek through the rugged bushland of the Mitchell River National park. At night groups camp out beneath the stars and take a well deserved break.
Camp Icthus is also a fantastic place to make new friends. Our camps attract participants from a wide range of backgrounds and campers have the rare opportunity to make connections with people with whom they wouldn't usually come into contact with. Many campers remain friends beyond the 10 day camp.
Most of all Camp Icthus is about having a great time with others. Our programs are packed full of exciting activities and everyone always has an amazing time. Camp is so much fun you'll wish it went for more than just 10 days.