Q: Where is Camp Icthus located?
A: Camp Icthus is located on the Banksia Peninsula, south of Bairnsdale and to the east of Metropolitan Melbourne.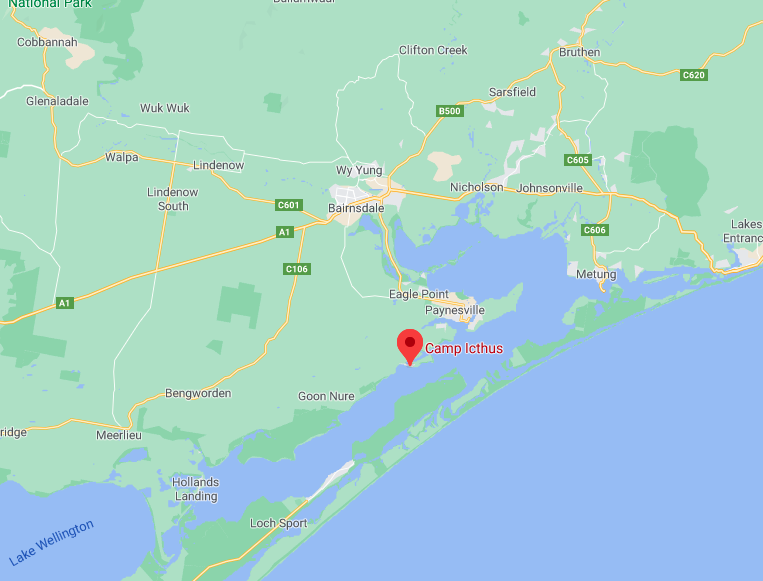 Q: I've never sailed, canoed or hiked before – can I come to Camp Icthus?
A: Yes! Many campers have never canoed, sailed or hiked before they come to camp. We cater for all skill levels in our activities.

Q: What clothes /equipment do I need to bring to camp?
A: Click here for the list we send to all campers, but here's a general idea of things to bring to camp:Bring clothes for all weather conditions – while it is summer the nights can get cold and you never know when we might get rain.
We recommend lots of lightweight clothes that you can layer to keep warm.You'll need to bring some clothes that are OK to get wet and dirty – don't bring your best clothes, we have lots of black sand and most of your clothes will get wet at some stage too.
A pure wool jumper is recommended as it will keep you warm when it gets wet. A fleece jumper is also good as it is warm, lightweight and will dry quickly if it gets wet.
Bring some shoes (not just thongs) that are OK to get wet – as you'll need to wear shoes in the boats and in some swimming spots. A pair of sturdy shoes is also essential to walk in – these shouldn't be the ones that you have brought to get wet – walking in wet shoes is uncomfortable and likely to cause blisters.
Bring a sleeping bag and pillow – doonas are not suitable, as we camp outdoors some nights.
A light weight rain coat is strongly recommended.
A sun hat and sunscreen are essential, as is insect repellent to repel mosquitoes.
If you have a hiking backpack (not a school-size backpack) bring that too. If you don't have one, we have some spare ones you can borrow.

Q: When do I need to pay for camp?
A: A $50 deposit is requested when you apply for camp, along with $40 for the train fare. The remaining fee is due early in December. Please contact our Summer Camps Co-ordinator if you are having financial difficulties, as alternative arrangements can be made.
Q: Do you run camps during the mid-year school holidays?
A: No. As our camps are run by volunteers, who generally give up their own holidays to lead on camps, we are only able to offer camps in January each year.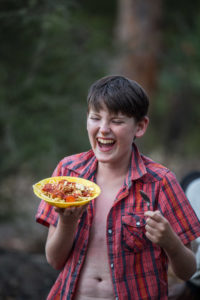 Q: I would like to support Camp Icthus by putting some information into our newsletter/on our noticeboard/writing in the sky with a plane… Do you have something I can download?
A: Certainly! Get in touch with us at and we'll send you some material.
Q: I'm thinking of coming to camp by myself and I am nervous about making friends…
A: No problem! Campers always come away from Icthus with a big group of new friends. Many of our current leadership team is still closest friends with those people that they camped with when they were 12.